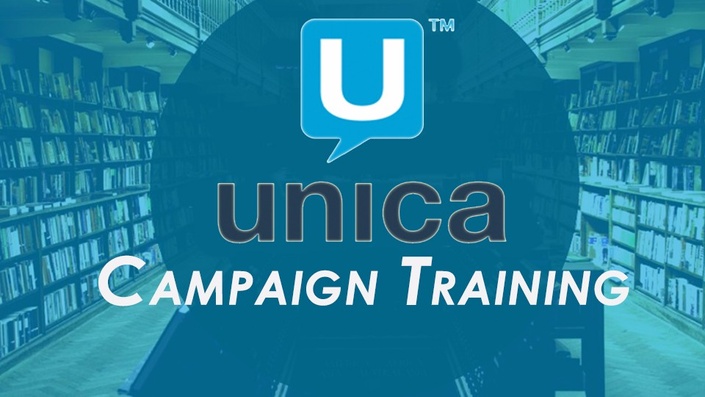 IBM Unica Campaign Training
Become a Database Marketing Specialist & learn IBM Unica Campaign Basics, Data Selection and Manipulation, Data Refinement and Output with a real-world project.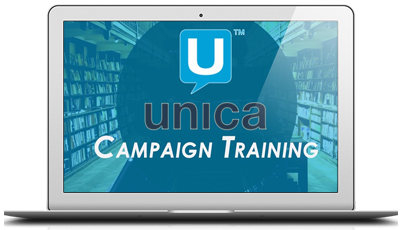 INTRODUCTION
---
IBM Unica Campaign helps marketers design, execute, measure, and optimize outbound marketing campaigns. This sophisticated omnichannel campaign management solution allows marketers to perform deep segmentation over multiple data sources to deliver tailored messages to huge volumes of contacts. This is a kind of sophisticated campaign management to automate marketing programs across channels.
Why Unica Campaign Analyst will be a sought-after job in the industry?
---
IBM Unica Campaign enables corporates to create and manage sophisticated marketing campaigns across various outbound channels – Email, SMS, Call Center. Working knowledge of Unica will help you to get into marketing/communication or marketing automation teams as a Database Marketing Analyst

Specialists of Unica products are able to implement global brand strategy leading to higher consumer engagement and world-class consumer experience

Ecommerce companies or online marketplaces have the largest digital database of target users. There has been an increasing requirement of professionals who have worked or have a thorough understanding of the tool. Starting salary for a Database Marketing Analyst is $80,000 per year.
What's covered in the IBM Unica Campaign course?
---
Unica Campaign Basics: Campaign Concepts and Terminology, Navigating Around the Unica Campaign Interface, creating a Folder & Sub Folder & Creating a campaign,

Data Selection and Manipulation: Creating a Flowchart, The Select Process, Strategic Segments, The Merge Process, Building Queries With Unica Macros, Building Queries with User Variables, Running Flowcharts, Table Mapping

Data Refinement and Output: The Audience Process, The Extract Process, Scheduling Flowcharts, Call List /Mail List/Contact History/Response History

IBM Campaign: Project in Financial Services domain
Key Features
---
Verifiable course completion certificate
21 high-quality video tutorials
Hassle-free 30 day money back guarantee in case you are not satisfied
Life Time Support
This Course is for you if…
✓ You're a system administrator, system implementer, power user who is managing marketing technologies
✓ Marketers and Campaign designers
✓ You want to gain insight into architectural components of IBM Campaign and the Omni-channel Marketing Platform
This Course is not for you if…
✓ You want to specialize in Digital Marketing
✓ You're not involved in Marketing function or Database management or marketing automation at your organization
You will not find this anywhere on internet (Guaranteed)
---
You find Unica trainers around you since it is a specialized software with few experts. You may find a workshop around your city charging $500+. This course is a guided video series which will take you from overview to doing a project yourself. This course consists of a project at the end where you will be given a goal and a complete walkthrough of the tasks to be performed on IBM Campaign
How do you know for sure that these techniques will help you?
---
We've helped these companies with exact strategies and techniques used in this course
If you're not completely satisfied, let us know within 30 days for a full refund. We want you to be 100% satisfied.
Don't have a Credit Card? Click here for more options
Course Q&A
What do you get in the course?
- An accelerated, Practical approached Tutorials to teach you Skill needed to compete in competitive work environment
- Access to all IBM Unica Campaign Training video tutorials 24 x 7 - learn excel online from anywhere
- A 30-day money-back guarantee (we want you to be 100% satisfied with our IBM Unica Campaign Training Training)
How do I enroll for the IBM Unica Campaign Training training online?
You can enroll for this IBM Unica Campaign Training training online by just a click on Enroll Now button Payments can be made using any of the following options and receipts of the same will be issued to the candidate automatically via email.
- Visa/Master Card credit card
- Through PayPal
- Don't Have a Credit Card? Click here
How much time required to complete IBM Unica Campaign Training Training?
This is a fast-paced, lean IBM Unica Campaign Training training program of about 3 hours with videos from basics to Advanced Tutorials. Watch the preview of videos get a flavour the program's uniqueness and relevance. Online course may not be your first preference. But I promise this – After watching 3 videos, this course will give a tough fight to your usual classroom Training.
What if I'm unhappy with my online course? Do I get a refund?
We have created these videos after spending a lot of time in research and recording. We would never want you to be unhappy! If you are unsatisfied with your purchase, contact us in the first 30 days and we will give you a full refund. To know more please read our Refund Policy. If you just want to get to know the flavour of the course, you click on any one of the tutorials
What do you get in the course?
These video tutorials are created in a recording studio using a computer screen recording software and high-quality audio/video equipment. Apart from recording, most of the time has gone into research on business cases and interacting with 1000s of learners in training program at corporates. Of course, we teach how to use excel (if you're truly a beginner). For an online excel course, We had to select case studies which capture the essence in shortest possible time. A lot of classroom Q&A too influences when we create these tutorials as we incorporate issues and tips which may help you and if you point out new ideas, we might make a new video tutorial out of it. As we continue to update this course, you might face issues or difficulties – may be on the course or in your work scenario. You may want to use our Help support system and make the most of this course.
How can you say that my speed will improve?
Simple – Feedback form from each my corporate clients give us a rating between 4.8 to 5 (5 being the highest). We will empower you with tools and techniques based on real issues faced by 1000s of students we train. We created this advanced video tutorials after so many years of research and hours of training. You can also try the SQL Tutorial to improve your speed further.
What will I be able to do after completing this tutorials?
✓ You own everything. It's self-hosted. You control the privacy and what you do with the data. You don't have to share it with Google
✓ If you forgot to track data in the past, you can with some effort recreate it
✓ Unlike Google Analytics, IBM Unica Campaign Training isn't being targeted by traffic-faking bots so you're more likely to get reliable data from IBM Unica Campaign Training.
✓ There is no sampling of data. IBM Unica Campaign Training always report all of your data and will not filter out some. There is no data limit with IBM Unica Campaign Training
✓ You can define more goals, variables